Sweet Cakes
63x50
Mixed media collage on canvas
I find joy in the endless possibilities of creation.

I strive to create emotional, lively, accessible pieces that are spontaneous, random, and highly textured. I explore my voice through accessing personal energy with ambidextrous mark-making. Excited by the unexpected and motivated by the what-ifs.

As I activate the surface with marks and washes of acrylic, my intuitive process begins. I have no plan of how the piece will unfold as I block out the structure subconsciously. My materials are varied and repurposed. Random cutting of paper and canvas scraps find their way onto the canvas.

It Followed Me Home...Can We Keep It
77x54
Acrylic on paper



In Some Parts, a Crocus is the
First Sign of Spring
77x54
Acrylic on paper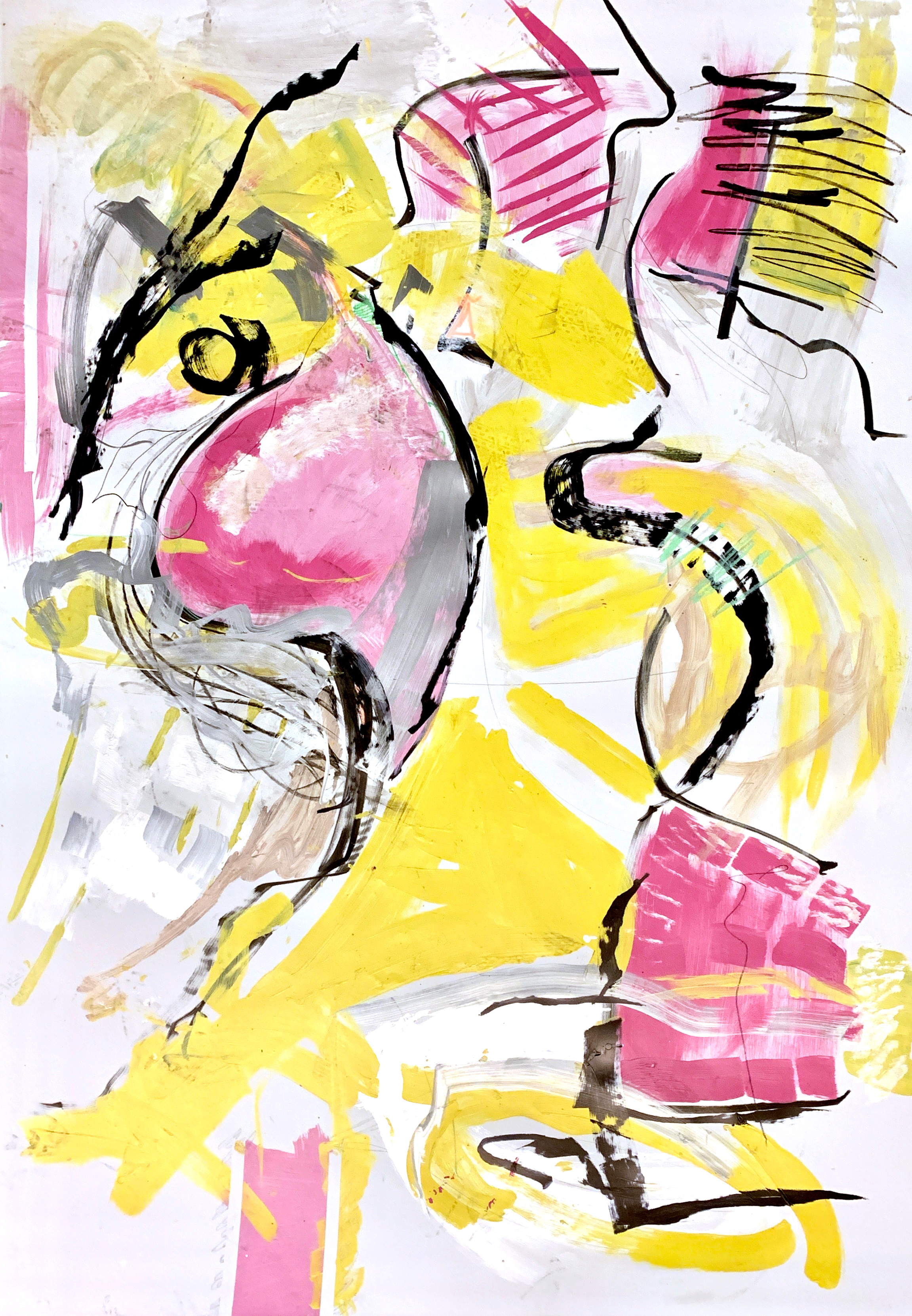 Saturday Evening at Ikea
24x18
Acrylic on paper


I can only be myself. The self that sees the world in shapes, sounds, and color. The self that feels with heart, soul, emotion, and humor which is only mine.


Paint, scrape, wipe, cry, push, pull, unify, damage, paint. These things help define my process as my lifelong love of design instinctively informs composition.